PROVIDE
We are progressing to become a global leader through continuous technology development and quality innovation.
1/5
KOSTEEL
processed goods
PROCESSED GOODS

Processed products refer to various products made by processing mild steel wire rods. KOSTEEL manufactures the best processed products by processing KOSTEEL mild steel wire rods produced with the highest quality in accordance with the standards of KSD3554. Our products are widely used in various fields throughout the industry, and we are dedicated to continuous product expansion and quality control.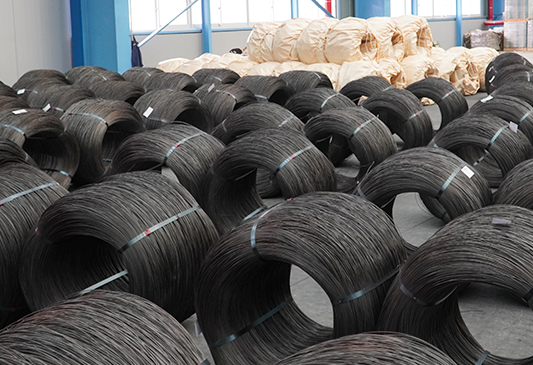 Low carbon steel wire is a product made by drawing a mild steel wire rod and is widely used as a concrete reinforcement material for annealed wire, wire mesh, and plated iron wire, in applications such as Hume pipes and concrete piles. Currently, KOSTEEL uses high-quality mild steel wire rods to achieve the best results from the manufacturing stage, under strict process management and strict quality control in accordance with ISO and KS regulations.
PROCESSED GOODS SPEC

Excellent processing quality

Excellent ductility and toughness make processing easy.

Customized production

We have a wide range of steel types and can produce customized products for our customers.

Excellent raw materials

We use raw materials made with the excellent technology of POSCO and Hyundai Steel.

Small quantity production of wide varieties

Our delivery time is fast due to our system of multi-variety, small-volume production.
Where to use/How to use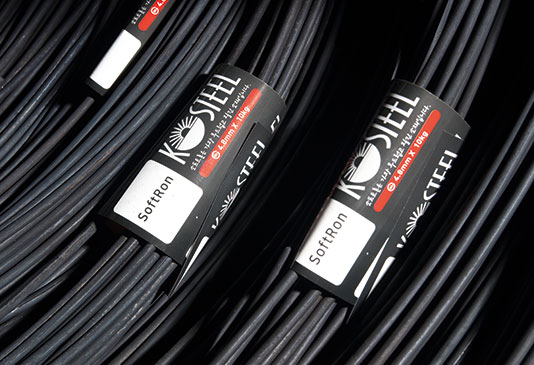 Annealed wire / banding wire is a product that has undergone softening by annealing ordinary iron wire. By complying with KS quality control, we have established a high-quality product and mass production system. Because our high-quality wire rods are heat treated after wire drawing, their ductility is superior to that of other products. KOSTEEL annealed wire has excellent softness and toughness, so it is widely used for bonding at construction sites and for household needs such as artificial flowers and interiors.
PROCESSED GOODS SPEC

Excellent processing quality

We have achieved the best quality through the use of high-quality domestic raw materials and quality control in accordance with KS standards.

Wide range of uses

In addition to use in industrial sites, our product has various uses in daily life such as agriculture, bonding and interior use.

Eases manual work

Our product is recognized in the field for its excellent workability due to its outstanding ductility and toughness.
Where to use/How to use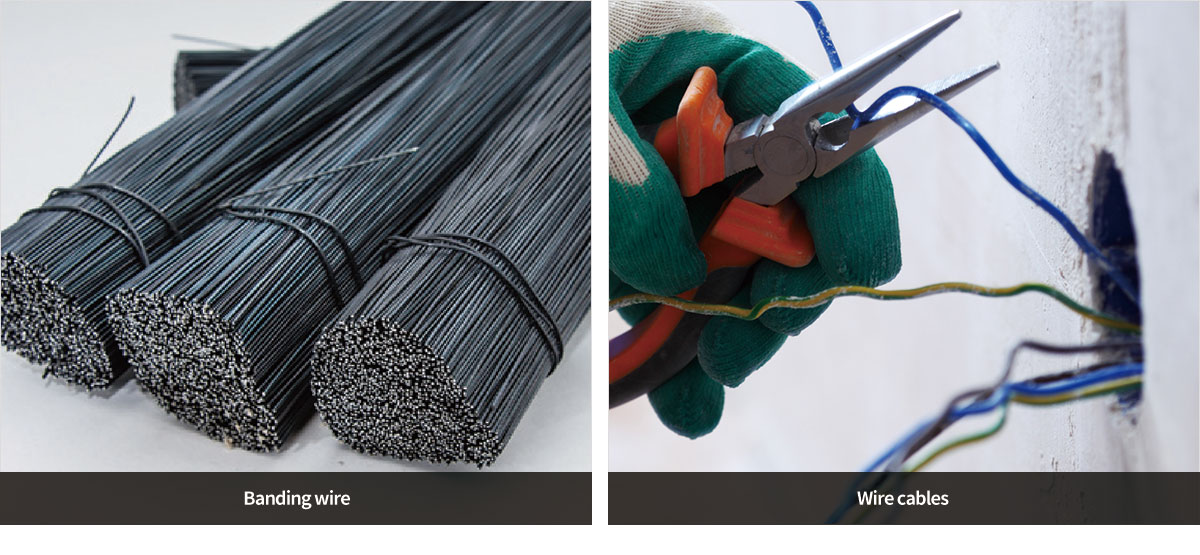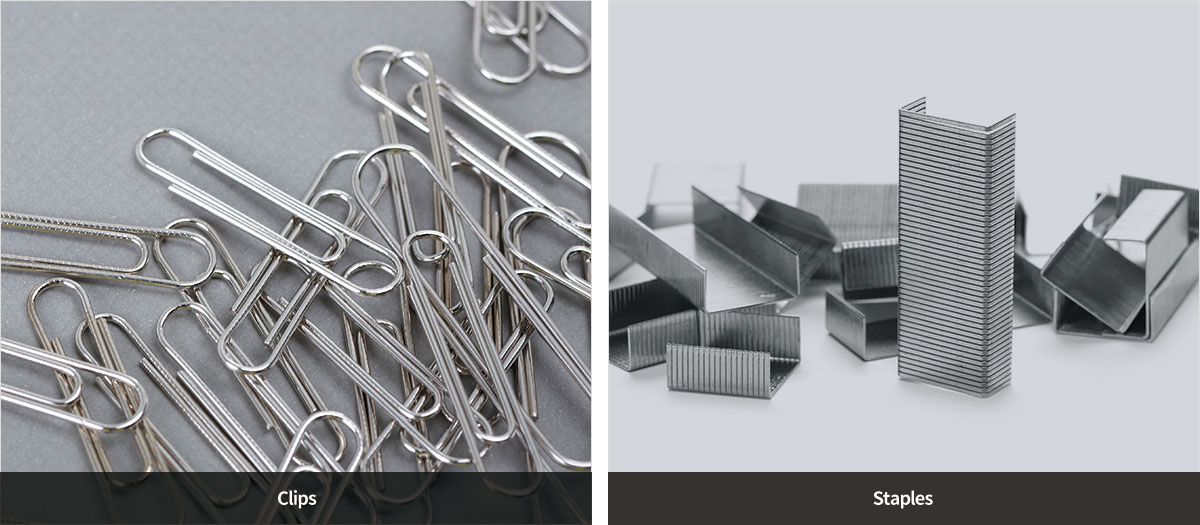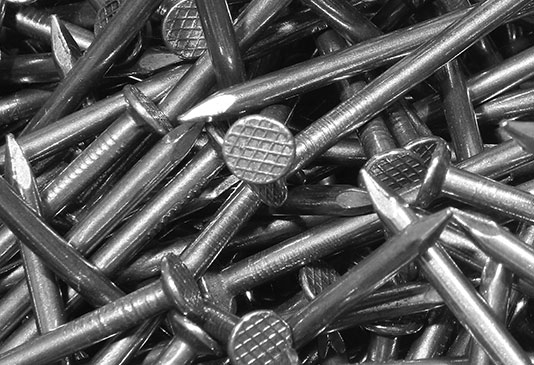 KOSTEEL steel nails are products made using ordinary steel wire and are widely used for everyday needs such as furniture, interiors, and various packaging boxes, as well as in various construction sites such as houses, buildings, and road construction. We use high-strength raw materials to produce standardized products according to KSD3553, with a wide range of applications. KOSTEEL steel nails are recognized for their easy workability in the field because of their superior strength and straightness.
PROCESSED GOODS SPEC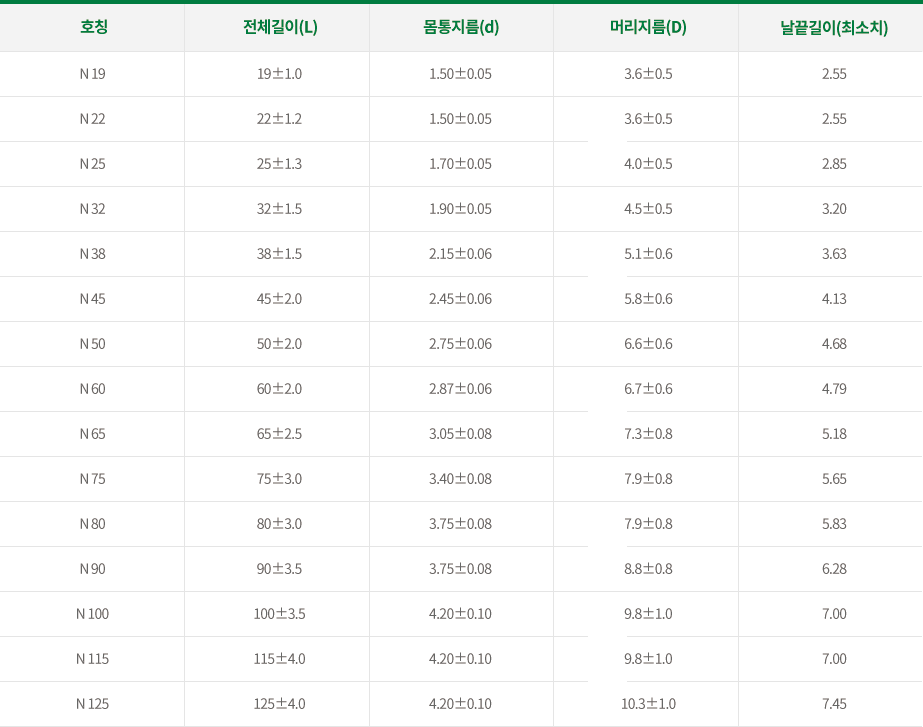 Excellent strength and straightness

Our products have excellent workability due to their outstanding strength and straightness.

Offering a wide variety of product sizes

KOSTEEL distributes size types customized to the purpose of usage.

Differentiated packaging units

KOSTEEL has earned trust in the field by following the principle of selling quantitatively transparent and genuine products at reasonable prices.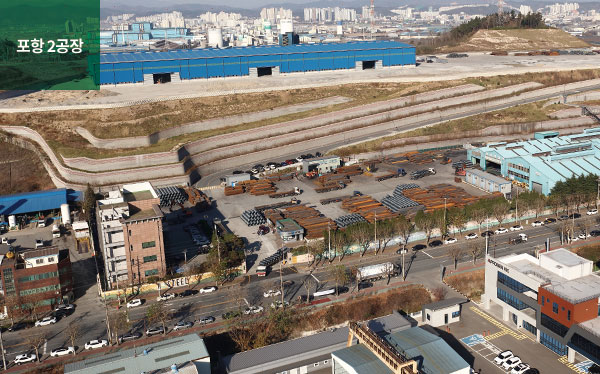 Production area :

Producing capability :

12,720 tons / year

Product certification status :

- Korean Industrial Standards: KSD 3552 KSA 12-1712
- American Society for Testing and Materials (ASTM): ASTM F 1575 #4885 ACCORDING TO F 1667
- Quality management system: ISO 9001
Where to use/How to use