PROVIDE
We are progressing to become a global leader through continuous technology development and quality innovation.
MILD STEEL WIRE ROD

This is KOSTEEL's flagship product that is widely used in various household items such as interior finishes, landscaping, stationery, steel nails, hangers, and wire mesh as well as commonly used in industrial fields such as architecture, civil engineering, and automobiles.

Currently, we produce mild steel wire rods with a diameter of 5.5-14 mm in accordance with the standards of KSD3554 with the highest quality. We have maintained our top position in the industry through continuous product development and quality innovation. In addition, recently, we have strived to develop overseas markets by acquiring Japanese Industrial Standards (JIS) and CE certifications.

* Mild steel wire rod is made of steel with a carbon content of 0.22% or less.
Mild steel wire rod SPEC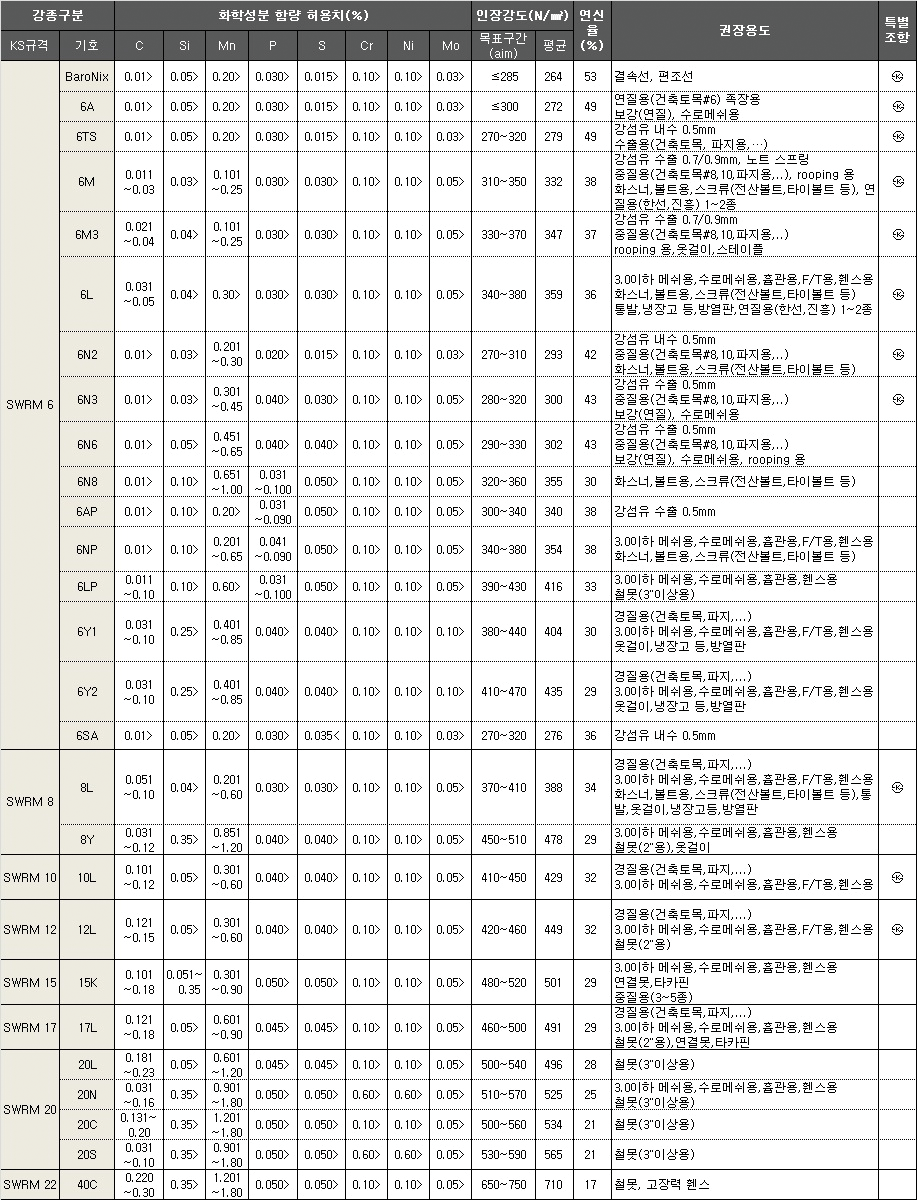 Excellent processing quality

Excellent ductility and toughness make processing easy.

Customized production

We have a wide range of steel types and can produce customized products for our customers.

Excellent raw materials

We use raw materials made with the excellent technology of POSCO and Hyundai Steel.

Small quantity production of wide varieties

Our delivery time is fast due to our system of multi-variety, small-volume production.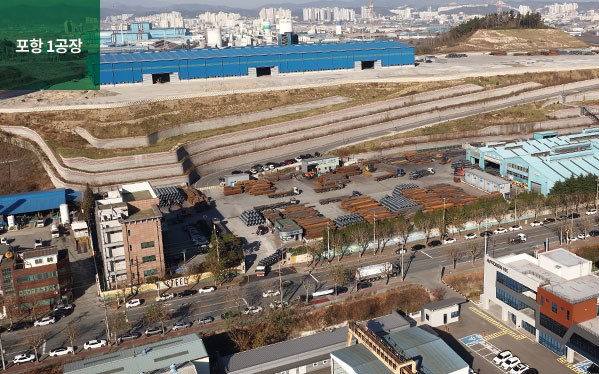 Production area :

Producing capability :

400,000 tons / year

Product certification status :

- Korean Industrial Standards㉿: KSD 3554 KSA 5835
- Japanese Industrial Standards(JIS): JIS G3505 KSKR 10024
- ISO 9001
- CE certification: NO.2133/3/2011 97/23/EC ANEX
- American Society for Testing and Materials
(ASTM): ASTM A 751 #4753 ACCORDING TO A 510

Read More

Quality Management System (KSA_QMS-3350) and many others
Korean Industrial Standards㉿_KS D3504, Korean Industrial Standards㉿_KSD3554, Korean Industrial Standards㉿_D7017
Japanese Industrial Standards_G 3112, Japanese Industrial Standards_G 3505, Japanese Industrial Standards_g 3532
Where to use/How to use