PROVIDE
We are progressing to become a global leader through continuous technology development and quality innovation.
1/5
KOSTEEL
STEEL WIRE ROD MILD
REBAR

Steel bars, which are widely used in construction and civil engineering sites, are products used to strengthen the adhesion of concrete.
Most of today's buildings, bridges, and other structures are constructed using steel, reinforced concrete, or pre-stressed concrete.
Concrete is strong against compression but weak in tension, so we place steel bars in the concrete to increase the external resistance.
Currently, KOSTEEL produces deformed steel bars with a diameter of 10 to 25 mm in accordance with the standards of KS D3504 with the highest quality.
STEEL WIRE ROD MILD SPEC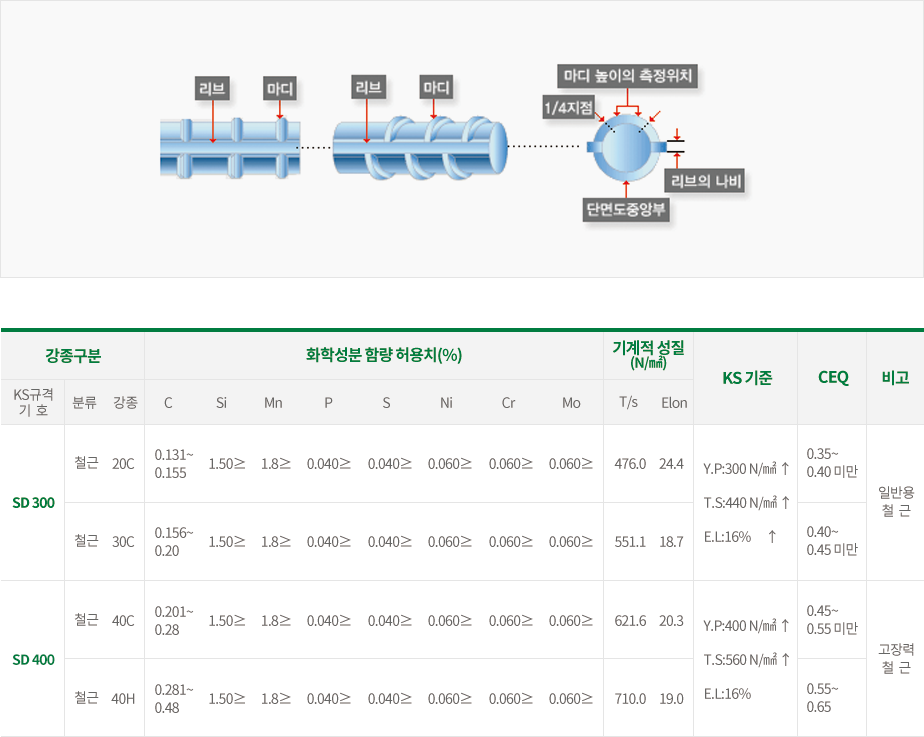 Excellent processing quality

Excellent ductility and toughness make processing easy.

Customized production

We have a wide range of steel types and can produce customized products for our customers.

Excellent raw materials

We use raw materials made with the excellent technology of POSCO and Hyundai Steel.

Small quantity production of wide varieties

Our delivery time is fast due to our system of multi-variety, small-volume production.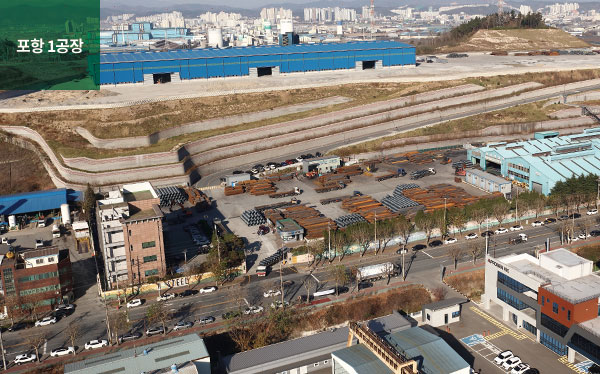 Production area :

Producing capability :

300,000 tons / year

Product certification status :

- Korean Industrial Standards(KS): KSD3504
- U.S. Industrial Standards (SAE)
- Japanese Industrial Standards (JIS)
- CE (CONFORMITY TO EUROPEAN)
- ISO9001C
Where to use/How to use